I've attended the JEC Composite Paris Exhibit for the past 11 years. In years past, there wasn't a single, unifying discussion point voiced by the assembled masses. To me, this year was different. The buzz everywhere was focused on one thing: How will aerospace composites manufacturers handle the ramp-up in commercial aircraft production?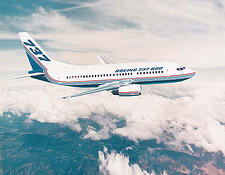 To provide a little background for this concern, consider the following:
Boeing B737 combined Next Generation and Max production will increase to 42/month (from 38) and is projected to increase to 47/month by 2017.
Boeing B787 will increase from seven to 10 monthly in 2014.
Airbus A320 family including the Neo will go from 42/month to 44 by 2017 and 50/month by the end of the decade.
The Airbus A350 moving through certification and delivery soon.
Bottom line: The increasing demand for composite parts from aerospace autoclaves manufacturers will be phenomenal, not to mention increases in composite usage in many other markets and products like Formula 1 and automotive.
To help aerospace composites manufacturers meet these demands, at least six aerospace autoclave manufacturers had equipment displays at the show, representing Italy, Germany, US, and other countries. They were all attempting to capitalize on demand by providing more autoclaves to increase production throughput.
That's definitely one way to do it.
But what if you could get more production from your existing autoclaves?

For example, our AccuClave family of products, especially the AccuConnect multi-circuit thermocouple system, can increase productivity and throughput of your current autoclave equipment without the need to make a multi-million dollar investment in new autoclaves. (Learn more.)

Additionally, composites are unique in the procedures used to repair them. There were at least four "Hot Bonding" equipment manufacturers displayed on the exhibit floor. Offering or expanding existing repair services is definitely a smart move.
Keep in mind: Composite repairs almost always require surface temperature measurement, which is accomplished with thermocouple(s). Our unique AccuFlex thermocouple solution does more than just provide accurate temperature measurement. The flat-profile was designed specifically for the repair process to provide the needed accuracy without leaving an obvious "mark-off" in the repaired surface.
So there you have it. Four ways to meet increased aerospace composites demands with your autoclave manufacturing operation:
Carefully evaluate and invest in more autoclaves.

Use AccuClave autoclave thermocouple assemblies

and AccuConnect autoclave extension cables

to improve current operations and reduce set-up time.

Add Hot Bonding equipment to expand your repairs capabilities.

Improve quality, turnaround and eliminate obvious "mark-off" with AccuFlex.
To learn more about the entire AccuClave product line, visit TE Wire & Cable at SAMPE TECH 2014, June 3-4 in Seattle, Washington State Convention Center, Booth M-15.

See: How to Reduce Aerospace Autoclaves Application Setup Time by 90%