Two skills that help you identify the best products and applications for customers
I have had the pleasure of reading my share of MBA papers on the most creative companies and their corporate culture of innovation. At the time of reading, I did get a bit envious of their resources and intellectual talent. On a personal level, the whole concept of being innovative (thinking outside the box) inspires me. For many small companies without R&D budgets, innovation really becomes new product development. It's not very innovative, but it's incremental and collaborative enough to make a change in how products are made to further increase the intrinsic value for future customers. The end goal of this type of innovation, if not to disrupt something, is to at least save money or time for your end user and improve your own processes.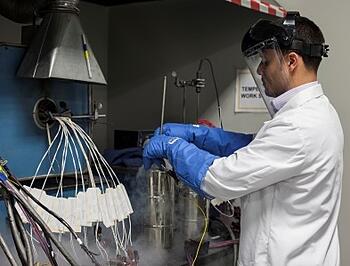 In the wire and cable industry, customers have plenty of legacy products to choose from, so there isn't much opportunity for innovative product development. To meet our customers' needs in the most efficient way possible, we may try to reinvent/enhance older products or find applications that could lead to new wire and cable design products. Here are two skills that help manufacturers identify the best products and applications for their customers:
Listen to customers: This is a skill that comes from the culture of the organization. It's not just about communication from the field reps and occasional visits to the customer. It requires that everyone in the company listen to their customers and bring the success and failure cases to the table for discussion on how the company can further promote the good and improve the bad.


Acquire knowledge of applications: To facilitate new product development, it's important to cultivate the ability to understand and interpret applications. It's an aspect of personal curiosity and the desire to learn something new that foster this important dynamic within a company.
At TE Wire & Cable, our sales team members have been in the industry for a very long time. When they tell us about a new/unique need, pain point or process that hasn't been addressed before, it sparks our curiosity. In fact, many of TE Wire & Cable's new products and current applications in R&D have been the result of attentive listening and collaboration with our customers. For example, our AccuFlex and AccuConnect thermocouple products were the result of growing market concerns for repair work and throughput improvements in the composites industry. Since the release of the AccuFlex product, the small profile of the product attracted additional revenue streams from other applications within the industry.
TE Wire & Cable and the Marmon Engineered Wire & Cable group of companies are committed to continual innovation within their business sectors. This was exemplified by the 2013 opening of the Marmon Engineered Wire & Cable Innovation & Technology Center. The center brings together the top engineering and scientific minds of the 14 manufacturers of engineered wire and cable products that comprise the Marmon Engineered Wire & Cable group of companies, providing an invaluable research and development resource. It allows these companies to enhance their relationships with their customers involved in developing cables for harsh environments and high-performance applications.
Download your FREE Innovation Through Synergy brochure for details on the industry-leading products, advanced R&D capabilities and continuous innovation now available from the Marmon High Performance Cable Group.