On July 11th at 2 pm EST, CCPI Europe Limited and TE Wire & Cable will be hosting a free webinar presenting the Low Drift Dual Wall MIMS Cable. This ground-breaking thermocouple cable technology was developed by researchers in the Department of Materials Science and Metallurgy at the University of Cambridge. The webinar will be led by Trevor Ford, who oversees CCPI's UKAS Accredited Calibration Laboratory and is the Technical Director of CCPI Europe Limited. Trevor has also played an integral part in low drift thermocouple technology development.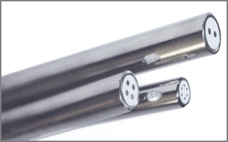 Type K and N thermocouples, particularly when used at high temperatures (>1000 °C or 1832 °F), can see very high levels of drift. In a perfect world, type R, S, or B thermocouples would always be the choice for high temperature industrial operations. However, both cost and mechanical limitations stop this from being an option. All of these aspects have led to the creation of the Low Drift MIMS Cable.
This dual wall, low-drift, type K and type N mineral insulated (MI) thermocouple cable design was developed to improve temperature measurement accuracy, extend thermocouple life, and significantly enhance drift characteristics. The Low Drift MIMS Cable has no changes of instrumentation, wiring, or operational procedures, and it's still a type K or N thermocouple. This MI construction shows less drift than any other form. The type K new low drift design cable demonstrated an average 89.6% reduction in drift, while the type N new low drift design demonstrated an average 74.8% reduction in drift. Overall, it is the greatest advance in base metal thermocouple technology in the last 50 years!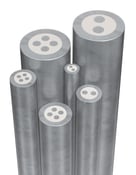 During the webinar, Trevor Ford will:
explain the effects of drifting thermocouples

provide background information on the Low Drift MIMS Cable and explain how the product works

include a summary of investigations by the University of Cambridge

provide comparative test data on the design of the Low Drift MIMS Cable, highlighting the benefits of this product
To sign up for free admission to our webinar on July 11th at 2 pm EST, please click the sign up button below!
In the meantime, click HERE to request your free copy of the Low Drift Cable Application Brief, which will give you more information on this product prior to the webinar.
TE Wire looks forward to your participation in our first-ever webinar on this groundbreaking product!