Many of us start out the year with grand plans and positive resolutions to change or improve something in our lives, be it personal, professional or both. Ironically, January 17th, otherwise known as "Ditch New Year's Resolution Day" is gaining popularity. Sad but true. It's the day when many people abandon their New Year's resolutions.
Frankly, any day of the year is a good day to resolve to make improvements. The challenge is to stick with it.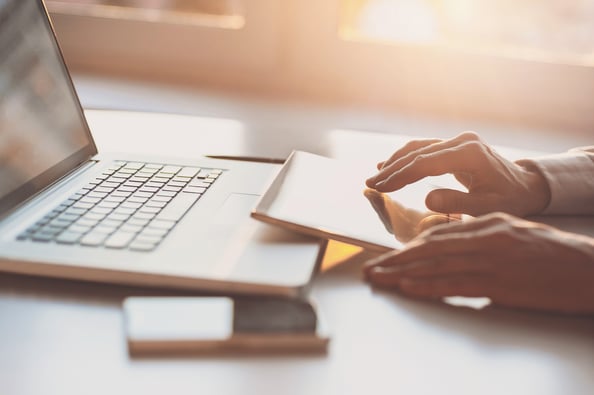 As anyone responsible for tracking profits and losses in the autoclave composites manufacturing business will tell you, getting a handle on costs, processes and waste of time and materials is strategically important to success—and profitability—in the aviation/aerospace market.


Why not resolve to make improvements in your aerospace autoclave operations?
Here are three New Year's resolutions I recommend:


Save time and eliminate waste associated with hand-made thermocouples
Ok, maybe that's two resolutions, but they're closely related. While the perception is you can save time and money with the DIY approach, overwhelming evidence says otherwise. Many composites manufacturers are finding out that they can save $3000 (or MORE!) per autoclave with the patented AccuClave thermocouple system developed by TE Wire. The AccuClave thermocouples are pre-made and vigorously tested prior to shipment, thus eliminating the problems frequently experienced with hand-made thermocouples. Want to determine how much you could potentially save for your operation?


Learn more: How can you save $3000 per month per autoclave? (includes worksheet)
Improve thermocouple junctions
While the chemistry and physics behind temperature measurement with thermocouple sensors is unchanging, you know that reliable, accurate temperature measurement during the process is the difference between getting it right or making it wrong. To insure proper composite curing and zero porosity, both the measurement and control of the temperature are mission critical. That said, there are things you should know about thermocouple junctions to improve your results.

Learn more:

Top 5 Things You Should Know about Autoclave Thermocouple Junctions




Eliminate vacuum leaks
In the article "

Is your composites manufacturing the source of corporate vacuum leaks?

" we discuss how hand-made lead/lag part thermocouples are one of the biggest causes of delamination or vacuum leaks into a composite part. Frequently, they result in useless composite parts—not good for the bottom line. While there are numerous solutions to this problem, using our pre-made 100% factory tested AccuClave® thermocouples is proving to be one of the most cost-effective because you waste no time during installation to make them leak proof.

Learn more: AccuClave Thermocouple System Cost / Benefit Analysis Whitepaper for Tier 1 Composite Parts Manufacturers
Reduce the stress associated with NADCAP audits
Ok, this has got to be a big one for a lot of autoclave operations. The best way to accomplish this resolution is to utilize the significant advantage that our AccuClave thermocouple product line provides via our TRAC (Traceable Records of AccuClave Calibration) Thermocouple Traceability system. Using the you can easily

simplify NADCAP audits

. Who wouldn't want to do that?

Learn more:

NADCAP Audit of Composite Autoclave Manufacturing made Easy (Yeah, right!)


Aerospace Composite Manufacturers: How NADCAP & AMS2750E Grow Business


If you're using autoclaves for composites manufacturing, why not consider making these resolutions? We can help you keep them all. Are you looking to improve your operation in other ways? Please share. Perhaps we can help there as well.

I'd like to wish a Happy New Year to all our friends, customers, and soon-to-be customers!