It has been a while since I posted a blog with some personal thoughts and experiences. For those of you that take the time to read them, thank you. To my loyal followers, leave a like, share, or maybe even provide your thoughts and comments. I welcome the exchange.

The last 12 months went by fast. I think it's the first sign that I'm getting old. Around this time last year, I was getting ready to depart on my eight-week tour of aerospace customers in Europe. For some reason, I didn't feel like a superstar while boarding the United Airlines flight to Amsterdam. After visiting over 200 cities in 15+ countries, I did learn a few lessons and made some new friends along the way.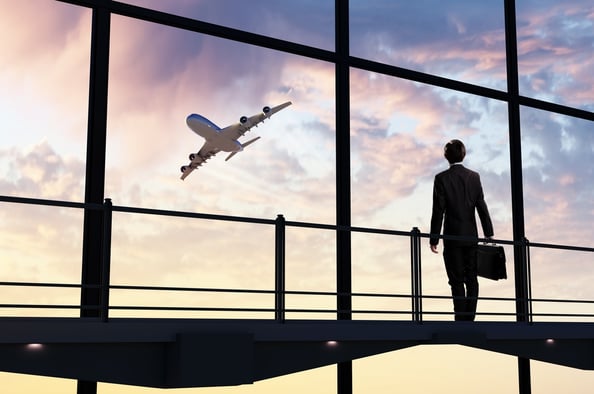 Six Important (albeit funny) Truths about Business Travel


Below are some of the funny realizations I noted for myself to bring some reality/humor to people who thought I was vacationing every month in a different country.


1. Traveling for work is not a vacation. My Instagram pictures #businesstravel might be slightly misleading. The reality of red-eye flights, trying to stay awake driving on the Autobahn and maintaining concentration while on the wrong side of the road are not my ideas of a vacation.


2. Sleeping in a different bed every night is miserable—unless there's a pastry shop next to the hotel. Life's little indulgences make it slightly less miserable on the way to the next destination.


3. You will lose your sanity and memory of Week 1 after Week 4, maybe even earlier. You will definitely forget where you are by Week 8 so, stay close to the airport, take good notes and plan for early departure.


4. You will get sick at least once and will need to be rescued by a colleague, so be nice to everyone.


5. You will miss a few important birthdays, weddings and weekends with family (21 weekends for me last year–but I'm not bitter it's been an adventure) and eventually most of your friends will just assume you're somewhere in Europe or catching up on your sleep and won't bother reaching out.


6. You have to be okay with being alone, as there is a lot of alone time. You get to take a lot of selfies, have a whole bottle of wine to yourself (good thing wine is cheaper than water in Spain), and take unobstructed pictures of beautiful buildings.


On a more serious note: The Lessons Learned


Face-to-face meetings with customers and prospects are priceless. As far as job experiences go, this is the most rewarding part of what I do. If you have the opportunity to travel for work, embrace it and use it as a way to build relationships with your colleagues, customers, business partners and prospects.


From a business perspective, below are top lessons I took away from last year, some might be slightly overdramatized.


1. Allow your employees to develop their own thesis and let them experience wherever that thesis might lead. As Gary Vaynerchuk said, "Getting killed on someone else's thesis SUCKS, I'd rather go down with my own."


2. Business leaders need to invest more time into communicating the vision to their employees, while at the same time providing support through capability assessments of the business to achieve that vision. These things are not mutually exclusive and need to happen to drive business growth.


3. The aerospace industry is equally as advanced as it is antiquated. I met many smart people this year but the majority of them didn't bother talking about the future. Granted, it's probably not their job, but it was a bit disappointing to me. I have to give it to my friends at SAFRAN as the most receptive to innovation. Whether it's actual implementation or simply having a good chat on possibilities, they win.


4. There are a lot of people in aerospace industry with pockets of influence that they leverage for job security while acting as blockers to new ideas, new technology, new faces. If you're the new face, your job is to speak louder and build your own influence.


5. AccuClave thermocouple assemblies to monitor composite curing and composite repair are the best in the aerospace industry. They will make sure your product is top notch and even help you pass your NADCAP audit. Get yours at www.tewire.com/aerospace-composites/

That last lesson might seem a bit of a plug, but I'm sure it was expected at least once. However, I leave you with one final thought. Believing in the brand and most importantly the product is a very important lesson for all the salespeople trying to sell their products. Don't sell something if you don't truly believe it can help improve something in this world. I am happy to say that every 787 flying today had our product touch it.


Frankly, I am not in the business of writing personal blogs. But after countless travel miles and numerous customer visits, I'm uber-proud to be a part of the team that's selling the best, highest quality AccuClave thermocouple assemblies for composite cure monitoring in the world.
Thanks for reading! If you're going to be in Madrid on Feb 19-22nd for NADCAP, find me, say hi, let's get tapas.
Learn more: