Last week, during the MRO Americas Show in Miami, Regina Kenney from Aviation Week dropped by for a brief interview on how to improve composite curing quality in aviation applications.
Needless to say, I could have talked for an hour on the subject of how our AccuClave system of thermocouple wire and cable products can help aviation and aerospace composites manufacturers improve their autoclave cures while simultaneously saving time and reducing scrap.
Regina's task was to get the details from me in under three minutes. A tough task for both of us, but she did it with a smile. Kudos, Regina!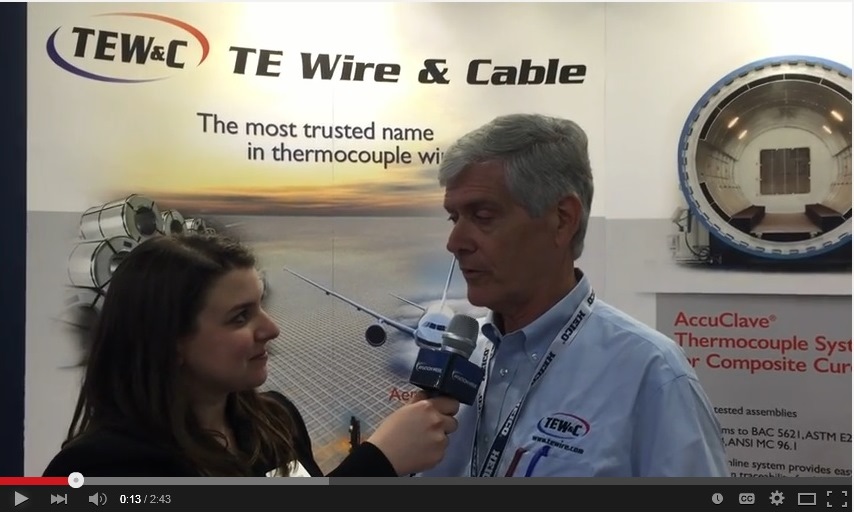 Click here to watch the video on Aviation Week's website.
Learn More:
How to Reduce Aerospace Autoclave Applications Setup Time by 90%
Download our whitepaper on how you can save $3,000/month per autoclave.