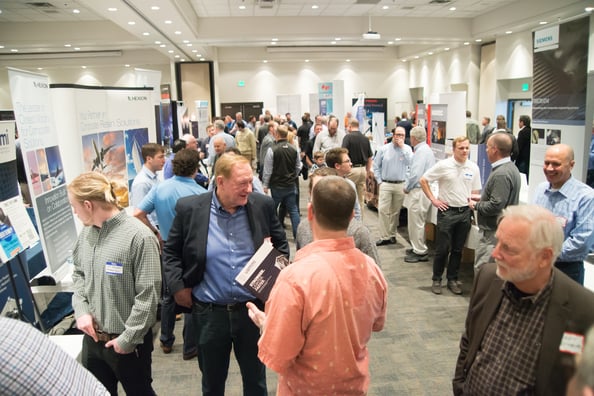 I can now say that I have been to my first composites trade show, SAMPE UTAH.
On March 1st, 2017 TE Wire participated in the SAMPE Utah tradeshow which took place on the Salt Lake Community College campus in the Miller Business Resource Center. In attendance were about 400 prospective composite professionals and engineering students eager to learn the industry.


Utah has become an ever-expanding wealth of resources and business for companies in the aerostructure and aerospace industries. According to the Utah Governor's Office of Economic Development, Utah accounts for 944 composite parts and services companies. Utah is home to the Hill Air Force base as well as many manufacturing centers of some of the biggest and best in composites.
One great resource I learned about while at the tradeshow was UAMMI or Utah's Advanced Materials & Manufacturing Initiative.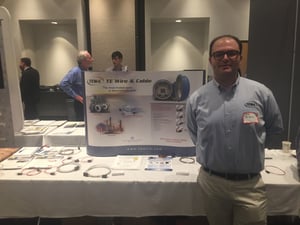 "UAMMI is the joint effort of industry, government, military and academic leaders, who are committed to strengthening the supply chain and ecosystem that supports this vital industry in Utah."

UAMMI is the headquarters for Utah's advanced materials and carbon composites manufacturing ecosystem. Because of the significant composite boom in Utah, UAMMI has developed out of better understanding the network of composite companies in Utah and also help connect companies in state and out of state. Company contact information will be organized into a database that will be accessible to those that are connected in the network.
You can join UAMMI for free. I encourage those that are in the industry to join and support the network. If you are not based in Utah, like TE Wire & Cable, you can still become a part of the network and benefit from the database of Utah companies listed. The database is currently under construction but sign ups have already started on the UAMMI home website.
Partners supporting the project include the University of Utah, Utah Manufacturing Association, State of Utah STEM Action center, Utah's Governor's office of Economic Development, and many others.
Learn More:
Temperature Measurement with Expendable Load Thermocouples in Aerospace Applications
Flying High: Thermocouple Solutions for the Aerospace Industry
Aerospace Composite Manufacturers: How NADCAP & AMS2750E Grow Business