A few years ago, companies doing aerospace profiles and extrusions followed their internal procedures, with no industry standards to drive quality assurance. In many cases, aluminum heat treatment processes only required air temperature measurement with stationary thermocouples (TCs). These stationary TC wires were rarely checked for their calibration and were only replaced when not functioning.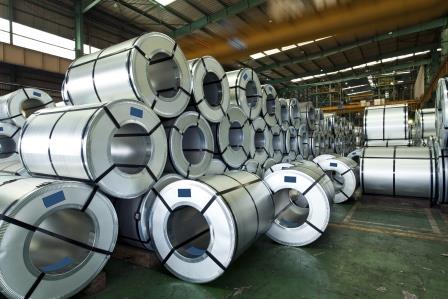 With the introduction of international standards such as AMS2750E, there is a push to standardize the product quality and procedures. Many global aluminum companies are investing a lot of time and money to improve their instrumentation quality and procedures to meet AMS2750 while at the same time being in compliance with some of their other specifications. We have been working with the AMS2750 specifications for years, both in aerospace composites as well as the metallurgy industries (aluminum, titanium, forging, etc.).
ISO17025 calibration lab accreditation also sets us apart from other manufacturers and suppliers. We understood the importance of ISO 17025 Accreditation and became one of the first to achieve it. In Europe, very few thermocouple wire suppliers have ISO 17025.

Frankly, one of the questions we hear frequently is "How do you consistently achieve the special limits requirements?" The team in our Calibration Lab has 30+ years of experience in application of thermocouple wire theory, which is the key contributor to this success. Their collective TC wire expertise is why we can consistently supply the accuracy our customers and their processes require.
In aluminum processing, furnace turbulence, atmosphere flow and furnace set up (vertical or horizontal) can play a major role on how aluminum heat treat thermocouple wire is set up and how it subsequently behaves. While it would be great to standardize and have one product that does it all, the reality is that we have to make design modifications to fit customer's specific applications. In the past three years, I have visited and delivered TC wire solutions to six major aluminum plants throughout the world. We're also working closely with two additional plants to bring their temperature monitoring into compliance with the more stringent international standards.
Our collective expertise and in-plant calibration lab with ISO 17025 Accreditation places us in a unique position to be able to assure that our international customers achieve both the accuracy requirements and application requirements for their thermocouple wire products. Our customers value the in-person discussions and willingness to engineer solutions for their application. I believe this extra care in what we do and our commitment to continuous quality improvements is what sets us apart from other suppliers and manufacturers of specialty TC wire and cable solutions.
Need help finding the right TC solution for your application?
________________
Vlad Fedorchak, International Sales Manager at TE Wire & Cable has nearly a decades' experience providing specialty wire solutions to metallurgy and aerospace composites manufacturers. Click here to ask Vlad a question.