I have to admit, it's absolutely amazing to be a part of the composites industry and witness the steady growth, continuous improvement and developing technologies. Business is booming. As reported by JEC*, from 2014 to 2016, the market grew in value to $82 billion USD, or by 11%. Not too shabby. Every indication is the growth will continue.
I recently returned stateside from JEC Paris 2017, the largest international gathering of composites professionals. Held at the Paris Nord Villepinte Exhibition Centre, this year's show was a huge success for TE Wire (www.tewire.com) and our European team from CCPI-Europe (www.ccpi-europe.com) -- even though we were not an exhibitor.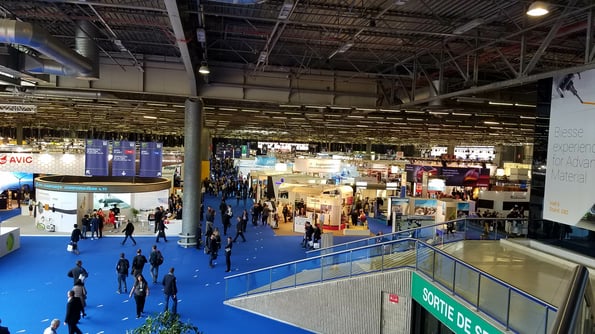 *FYI: Based in Europe, JEC is the largest composites industry organization in the world with a network of 250,000 professionals. To learn more about JEC visit their website.
Not only did we develop some new industry contacts, the team also had a chance to gain a better understanding of the significant diversity of the industry, from advanced aerostructures that make up planes like the Airbus A350 and Boeing 787, to high-performance exotic automobiles and Formula 1 racing machines.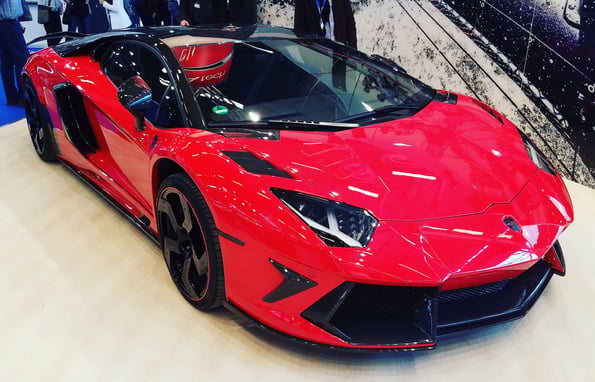 Mansory Lamborghini Aventador Competition at JEC Paris
However, one thing was quite evident: While composite technologies are most frequently associated with limited production technologies in aviation/aerospace and automotive, it is the rapid development in mass production for consumer use that proves that composites manufacturing is having an impact and changing our lives.
It took our team all three days to walk the vast show floor and meet with existing customers while promoting the AccuClave® autoclave thermocouple solutions for composite curing applications to new customers.
Personally, I enjoyed looking at some of the supercars on display in exhibitor booths and as always couldn't get enough of Paris at night. Mansory Aventador Competition was a special treat along with the Koenigsegg CCX, but the finishing touch for this trip was the beautiful Eiffel Tower at night as seen from Arc de Triomphe.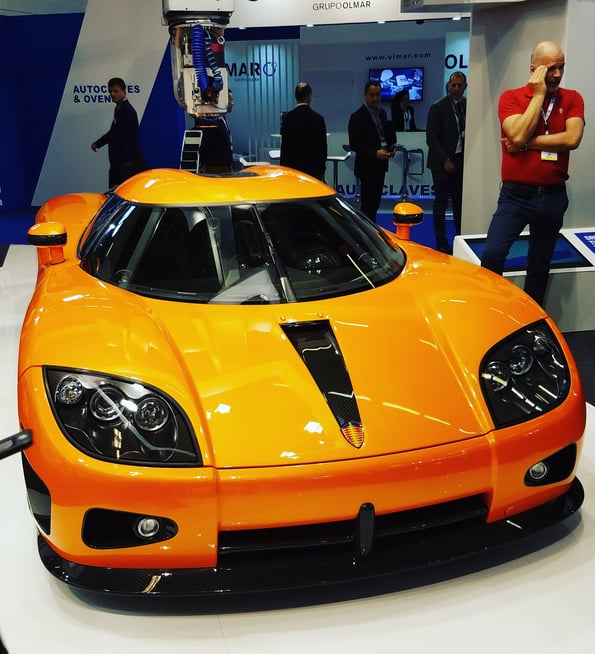 CCX Koenigsegg at JEC Paris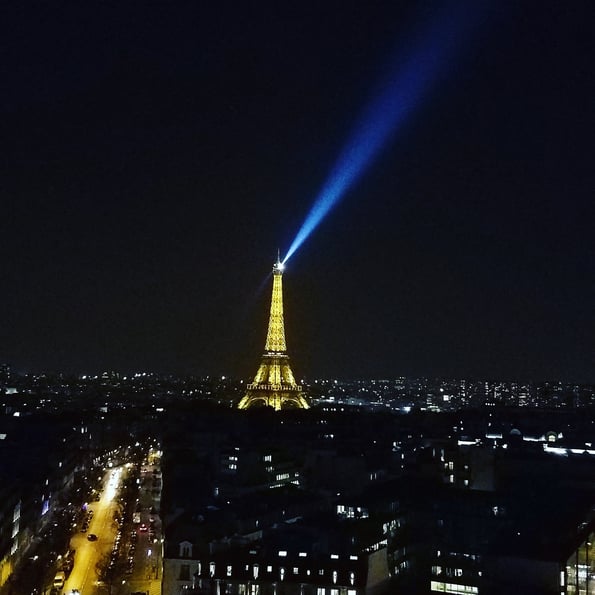 An awesome view of the Eiffel Tower
We walked out of JEC with a feeling of accomplishment. Our team engaged with exhibitors and landed some impressive attention from visitors representing some of the industry giants. The cherry on top was the fact that every single customer that uses our AccuClave® thermocouples only had great things to say about the reliability and quality of our products.
We are thankful and super excited for the future of this industry. If you're currently considering improving the way you're measuring autoclave temperature or are looking to simply share sensing ideas with us for constructive feedback, we are glad to help.
We know we missed some of you, so please do not hesitate to reach out with any temperature measurement or sensing related inquiries. While our products certainly are some of the best available, our experience and willingness to help are second to none.
Learn More: