Nearly a half-century after man set foot on the moon and returned safely to Earth, the wanderlust to escape Earth's gravity and learn more about 'what's out there' is as strong as ever. A great deal of progress is being made in this regard:


Today's student engineers are also looking to the heavens with the urge to explore. And why not? Theirs is the generation that will see the dreams come to fruition. However, living the dream starts and ends with ROCKET SCIENCE.
As many of you know, the TE Wire team is very involved in the aviation and aerospace industries as it relates to developing and manufacturing thermocouple solutions for composites curing in large-scale autoclave operations.
What you may not know is that we also get involved with the development of new technologies beyond the manufacturing of aerospace composites parts, including the rocket engine technologies needed to explore the depths of space. The first step: Escape Earth's undeniable gravitational pull.
A few days ago, I had an interesting request from the University of Southern California Rocket Propulsion Laboratory (USC-RPL). If you know me, you know I couldn't resist getting involved and the TE Wire team was willing to support the effort.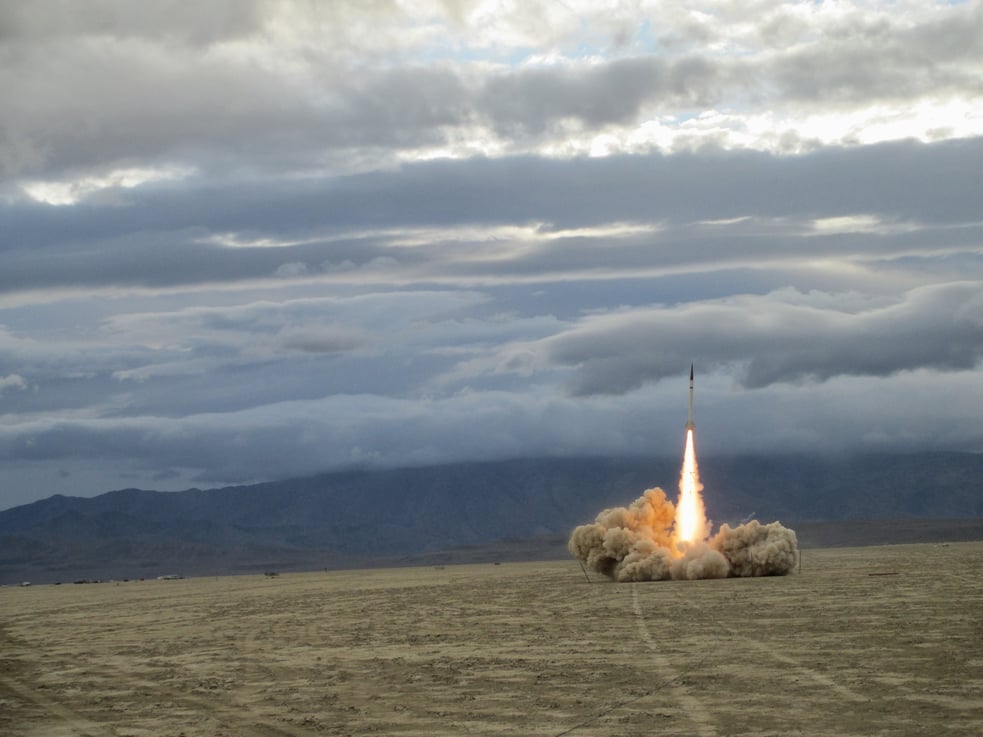 Traveler blast-off, Black Rock Desert, Nevada
(photo courtesy: USC-RPL)


For their specific application, the team at USC-RPL will be using specialty multi-pair copper instrumentation and Type KX thermocouple extension cables to:
Support current solid rocket motor development projects

Run instrumentation such as pressure transducers, load cells, and thermocouples to our data acquisition hardware in the test bunker to characterize motor performance
Run control and timing signals back to our data acquisition system to improve ignition time
Support USC RPL's future hybrid and liquid rocket engine development project


Run instrumentation such as pressure transducers, load cells, and thermocouples to our data acquisition hardware in the test bunker to characterize engine performance
Run control signals to the engine stand
Run control signals from the engine stand to verify proper operation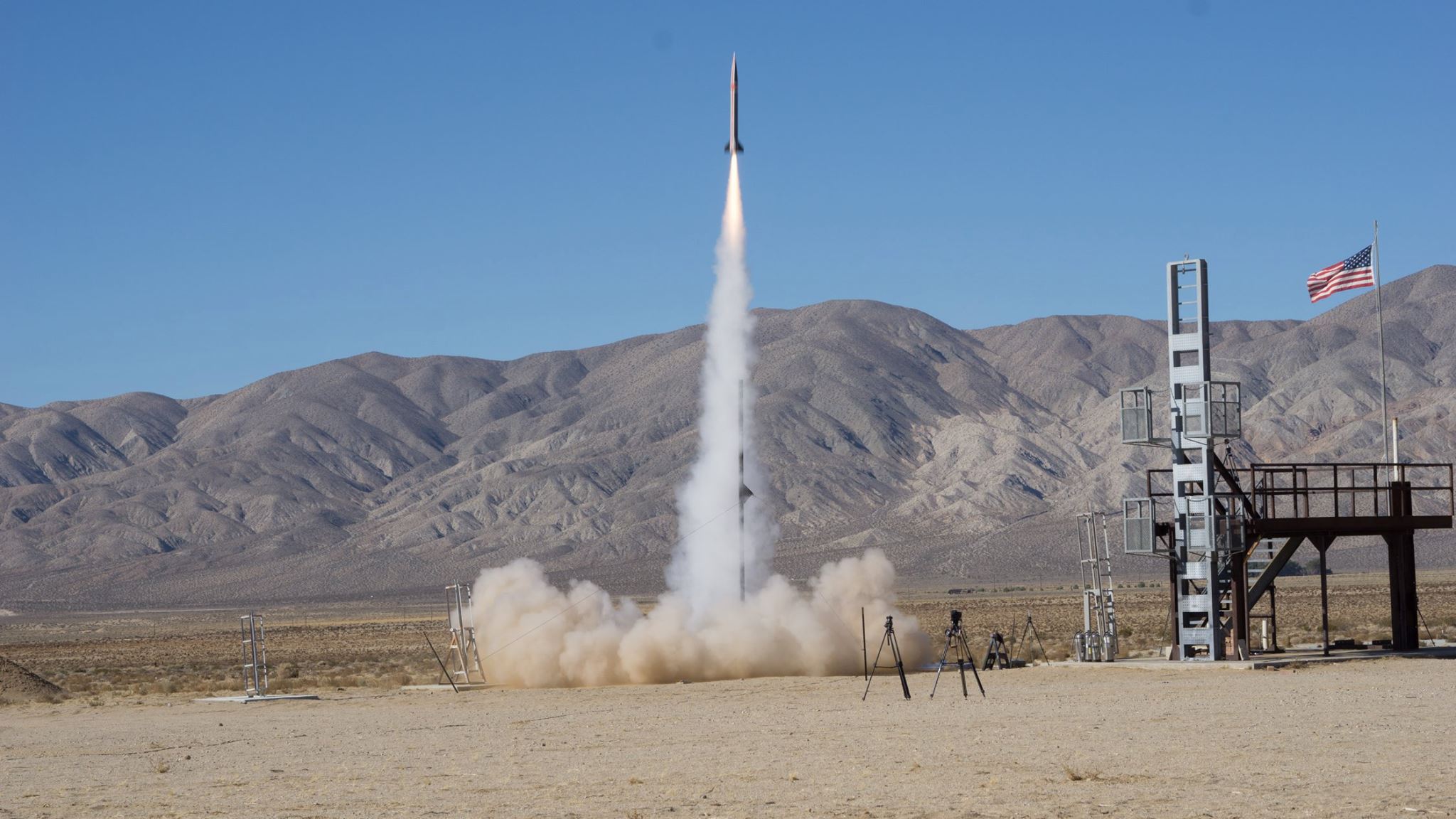 Launch of DejaVu, Mojave Desert in California
(photo courtesy: USC-RPL)


Adam Rising, Chief Data Acquisition Engineer at USC-RPL took a few minutes to further describe their unique application. "We'll be using the wire to run to our test stands, and measure temperatures all over our composite motorcases, testing to make sure the carbon fiber is well insulated from the temperatures of the motor. Our rockets are unique in that we use carbon fiber which acts not only as the motorcase but as the exterior structure as well. Carbon fiber loses most of its structural integrity if it is not insulated well from the burning propellant inside; the thermocouples help us verify that insulation which is imperative to the rocket's success."
"On top of that," Adam continues, "we are using the wire to characterize a new ignition system, trying to improve the start-up time of our motors. For the igniter development, we need a lot of thermocouples placed around what could be considered a mini-motor, and so the multi-conductor thermocouple wire is going to be extremely convenient."
When asked how he decided to use TE Wire, he explains: "When I worked at SpaceX, I purchased wire from them and received fantastic customer service. Knowing RPL's system could benefit greatly from multi-conductor thermocouple and instrumentation wire, I reached out and received the best response I could have hoped for."
"Rocket science is one thing on paper, but another thing entirely in practice," Adam admits. "Before any rocket can fly, we need to know as much as possible about what is going on inside. TE Wire's cables will be instrumental in helping us engineer our rockets to go higher and higher, as we hope to be the first university to send a rocket to sub-orbital space."
By working as an engineered wire and cable partner with USC-RPL, our goal at TE Wire is to educate today's student engineers about the inherent value and importance of thermocouple wire technologies while helping support their rocket engine development projects.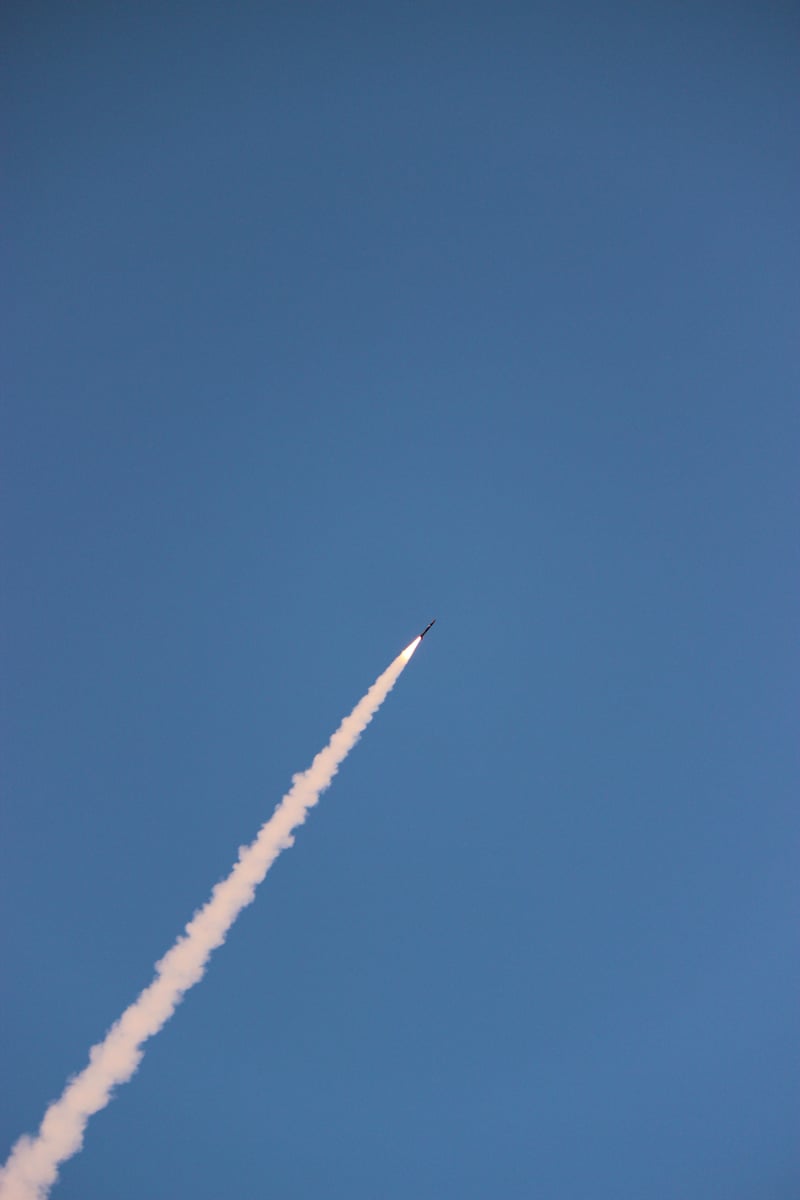 Tirebiter in flight, Black Rock Desert, Nevada
(photo courtesy: USC-RPL)


The USC-JPL program is utilizing the following thermocouple wire and cable technologies:


PVC Copper Instrumentation Cable 300V (with metal bond armor)
(UP/ALM/ALPZCPETWK-26-20F-2CU FW5010 SPEC 6-50)
What makes the FW5010 spec 6-50 cable unique is that it provides the combined benefit of both moisture protection and increased mechanical strength protection by utilizing the metal Zetabond tape barrier. These PVC wire cables are used in diverse range of harsh environment applications including petrochemical and chemical processing plants.



PVC Thermocouple Extension Cable 300V
(UP/ALM/ALPTWK-12-20-KX FW0314 SPEC 5-20)
The TC cable is a PVC individual and overall shielded multi-pair design. Product was available off the shelf from stock inventory. TE Wire stocks cables from single pair in type KX and JX up to 24 pairs.
The team at USC-RPL had an immediate need for these cables. TE Wire is unique in that we stock a huge inventory of thermocouple multi pair cable. In fact, most type KX cables are available for next day shipment in up to 24 pair count.
Of course, I'm very interested in learning more about the developmental efforts the USC-JPL team is working on in solid, liquid and hybrid rocket engines. I'll be sure to keep in touch and post updates on their progress.
Continued: It Really is Rocket Science! Part 2: Re-flight of Déjà Vu [Video]
Learn More: